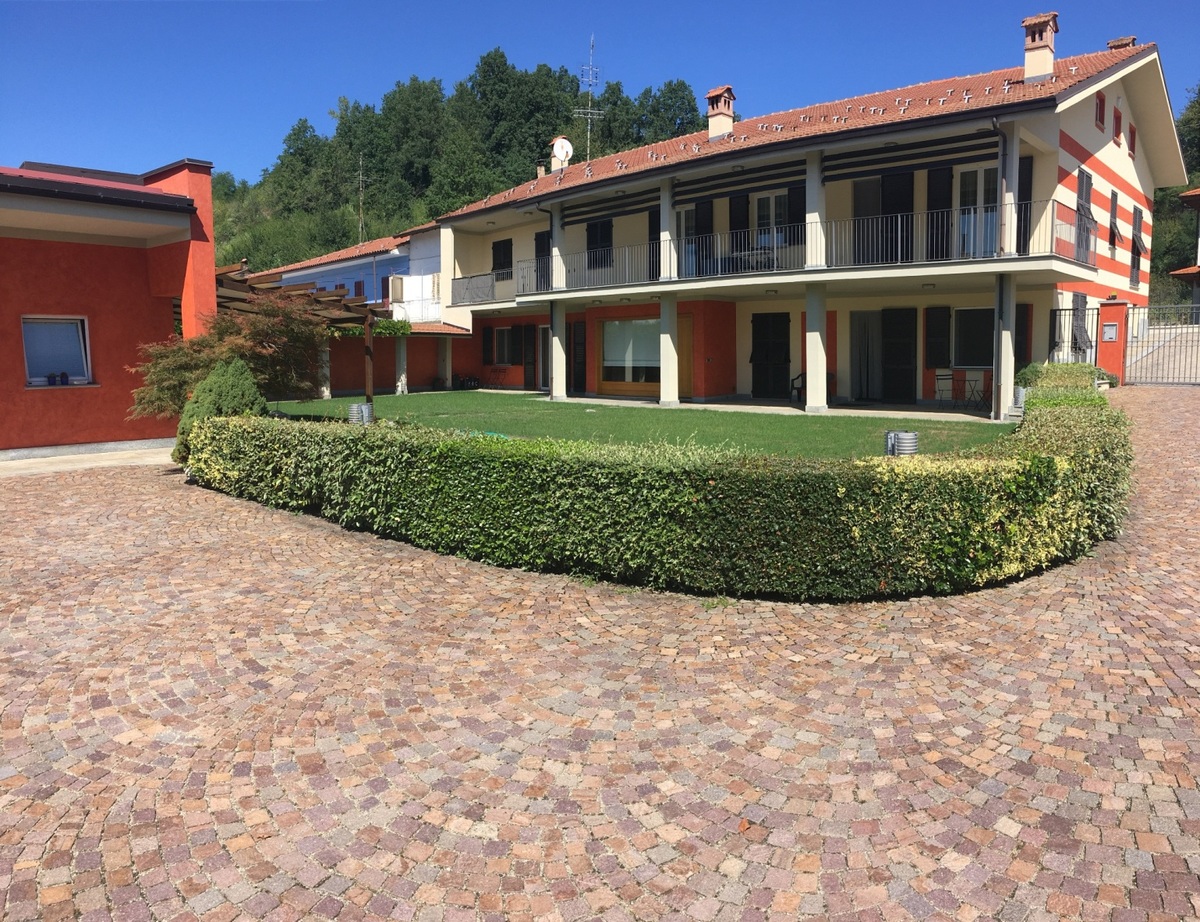 描述
Detached three-family villa, also suitable for small activities, wellness center or B & B to experience the emotions of Langa and Roero (Unesco hills), 15 min from Alba, the capital of the Langhe.
Over 440 square meters (+ 200 square meters of garage), the interior furnishings and care in every detail makes this structure UNIQUE of its kind, materials of the highest quality, maniacally held in a spectacular setting surrounded by nature.

The house is not located in an isolated place, 300 meters from the town center, but at the same time guarantees maximum privacy. Nearby there are many possibilities, for those who are fond of MTB or walking, to find a wide choice of paths to be in close contact with nature. A few miles away is the Roero's Park, a natural reserve Zona di Salvaguardia dei Boschi and the Rocche del Roero. The winegrowing landscapes of Roero, together with those of Langhe and Monferrato, were declared UNESCO World Heritage Sites in June 2014 as "they are an exceptional living testimony of the historical tradition of vine cultivation, winemaking processes, a social, rural and of an economic fabric based on the culture of wine ".
The house is currently structured as a three-family house on two floors for a total of 440 square meters. It has been completely renovated with high quality materials and the renovation has been kept in a maniacal way.
The main house is on the second floor and can be reached by an elliptical hand-made staircase made of oak and wrought iron. The staircase leads to the large living room with a modern design fireplace and the study / relaxing room. From the living room you can see through a large opening the kitchen. Attached to the kitchen is a large room used as a laundry and pantry. The whole living area is served by a guest bathroom and overlooks a large covered terrace. The sleeping area consists of a master bedroom with direct access to the terrace, a walk-in closet and a large bathroom with a Jacuzzi and hydromassage shower. In addition to the master bedroom there are two other very large bedrooms with a shared bathroom. The whole floor is characterized by oak parquet except in the kitchen enriched with white Carrara marble floor and the bathrooms and laundry room that have tile floors and walls. The heating is underfloor, the windows are Schuco aluminum and the house has a mechanical air change system.
On the ground floor there are two lodgings. An accommodation with kitchen and living room OPEN SPACE, enriched by a large fireplace (initially used as a tavern or party room), two bedrooms and a bathroom. The third accommodation consists of kitchen and living room always open space, bedroom cellar and bathroom.
The terrace and the wide sidewalk surrounding the house are clad in Luserna's natural stone
All three accomodation have independent entrances and are communicating inside. All three are equipped with a centralized vacuum cleaner system and an alarm system.
The house is connected by a arcade that allows you to reach without getting wet in the event of rain the 200 square meter structure as large garage with 5 parking spaces, a kitchenette with garden dehor, a bathroom with shower, cellar, room for tools .
The garden is divided into two, the one in front of the house is embellished with an artificial lake with cascade and beautiful red maple. Between the two gardens there is ample passage and car parking all covered in porphyry from Trentino.

1st floor: Main house 220 sqm
3 bedrooms, 1 walk-in closet, 3 bathrooms, living room, study, kitchen, laundry room, storage room.

ground floor
1st accommodation 120 sqm
2 bedrooms, 1 bathroom, 1 living room kitchen of 75 square meters, closet.

2nd accommodation 70 sqm
1 bedroom, 1 bathroom, 1 living room / kitchen, 1 storage room.
细节
独栋房屋

全面整修/可居住

440 m²

6

6

2,500 m²

1,000 m²

90 m²

elegant three-family villa in the Roero hills
距兴趣点的距离:
距离以直线计算
6.9 km - 火车站 - Pocapaglia

8.3 km - Ospedale Santo Spirito

55.8 km

51.0 km
阿尔巴:关于城市的信息
高出海平面172m

53.59 km²

内陆丘陵

31453
您如何看待该广告的质量?
提供有关此广告的反馈,帮助我们改善您的Gate-away体验。
请不要评估物业本身,而只是评估其展示的质量。